Add this to your signs
I have now taken over 7000 pictures with my digital cameras. My Nikon 5000.
What can anyone tell me about this web site? BearShare compared to Gnuecleus.
This I really saw this and yes it was a hump (about 5 feet wide) and not a bump.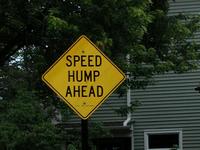 Posted by mark at
9:48 PM
|
Comments (3)