Two from the Games
These are two pictures of over 3000 that Jack did not take. The first is jack holding a gold medal from a slopestyle winner from Canada and the second is Jack and myself taken at Women's half pipe!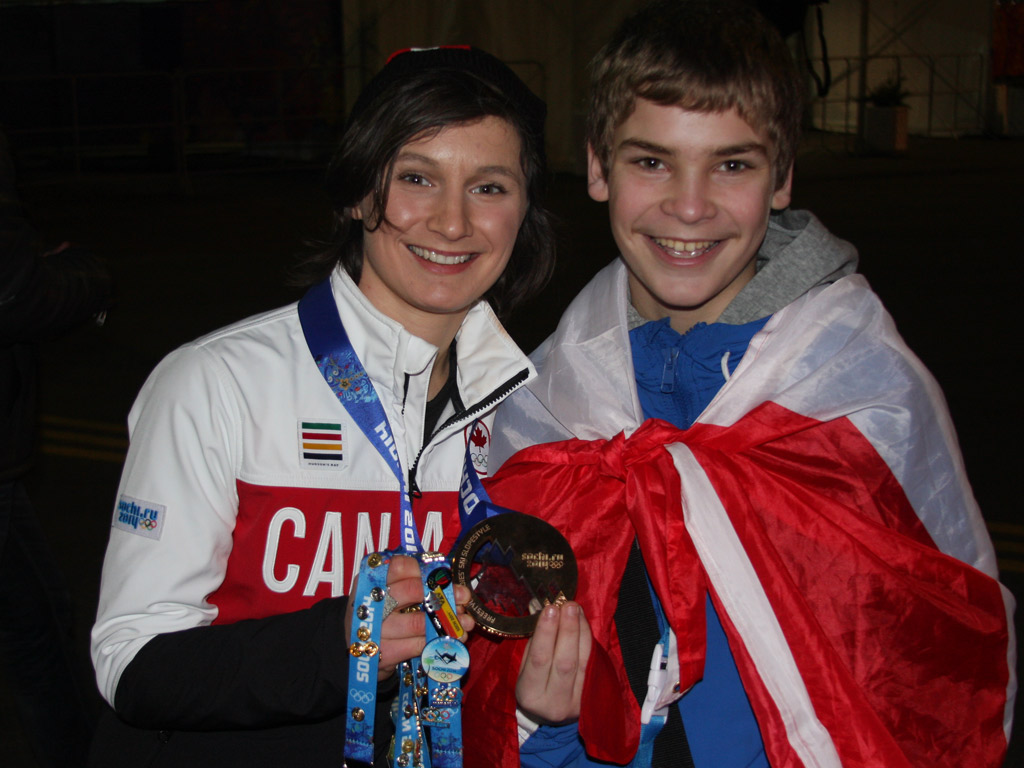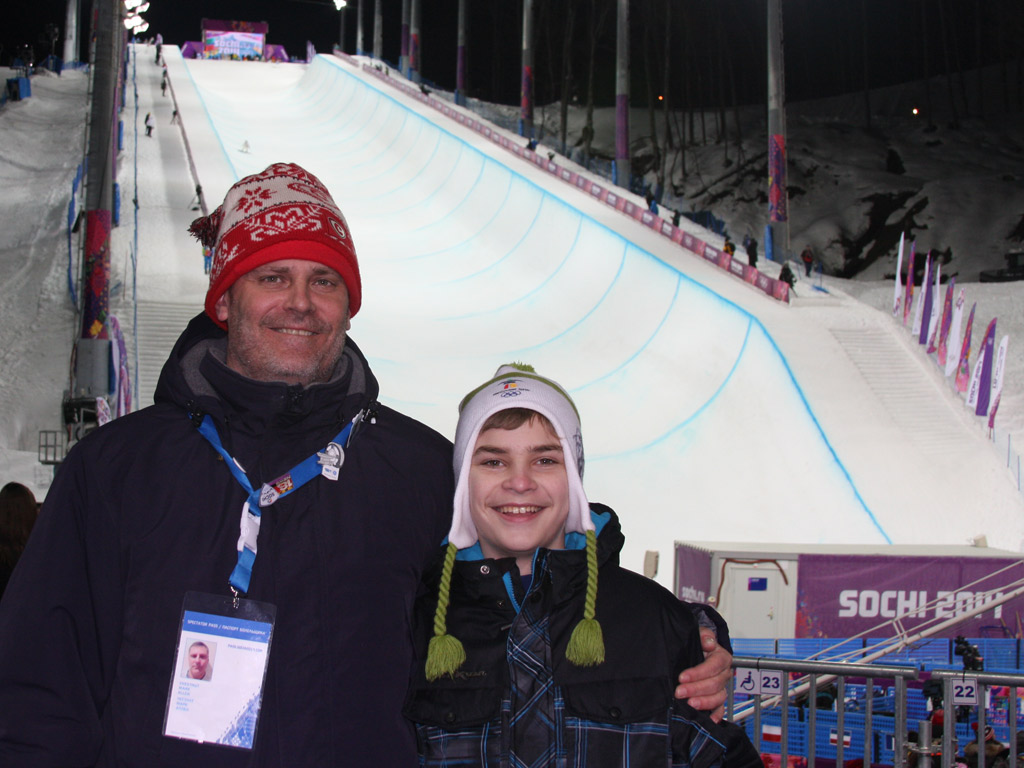 Posted by mark at
2:10 PM
Starting my Olympic Resume
A friend of mine suggested that I should create a resume of my experiences as a spectator at Olympic Games. So here is some background. Sochi 2014 Olympic Games is in a few days will make number 10 for me. This will be my son, Jack's second games. My whole family including Sio went with with me to Vancouver in 2010. Madison, my daughter has been to three including Salt Lake City in 2002 and Torino Italy in 2006 with me. I attended Lillehammer 1994 with my brother. The other games I have mainly traveled alone. This includes most summer games. My first games were the winter games in Albertville France in 1992. I drove to Barcelona in 1992 as I was living in Germany at the time. In 1996 I went to Atlanta twice once for work and then drove back. On the way back from Sydney in 2000 I got to stop over in New Zealand for a night. In 2008 was Beijing.
Posted by mark at
8:30 PM
|
Comments (0)