February 5, 2005
The TerraWind
On the ride home for work, which takes about 45 minutes! I usually try to listen to WTMJ 620 AM. I like the Sports Central. Bill Michaels was talking about some of the fans at the SuperBowl had an RV that floated. So I found this web site. The Spider looks why to cool but the RV can trailer a car or 2 jet-skis even accross water. I just wonder what kind of milage they get? Then again if I have to ask I am probably not their target audience.
Posted by mark at
8:56 PM
|
Comments (0)
February 4, 2005
First Chance for Snowmobiling
We had a nice snowstorm that dropped about 8 inches of snow to start the new year. This was just enough to go Snowmobiling! Jack and I went out to the Hub on Thursday night. Friday night we went to Petrified Springs Park to go sledding. Then Uncle Petey brought his sled over on Saturday so we could race. We took some trails in Pleasant Praire and put on close to 40 miles. Of Course the Skidoo always beats the Polaris!
Posted by mark at
8:45 PM
|
Comments (0)
February 3, 2005
Jack and His toys
Jack is only 4 but he seems to be like Melvin Udell. Jack also stacked his toys he received at Christmas taller them him. We actually watched him align each gift as he opened them at Christmas time. He started doing this with his Matchboxes when he was 2.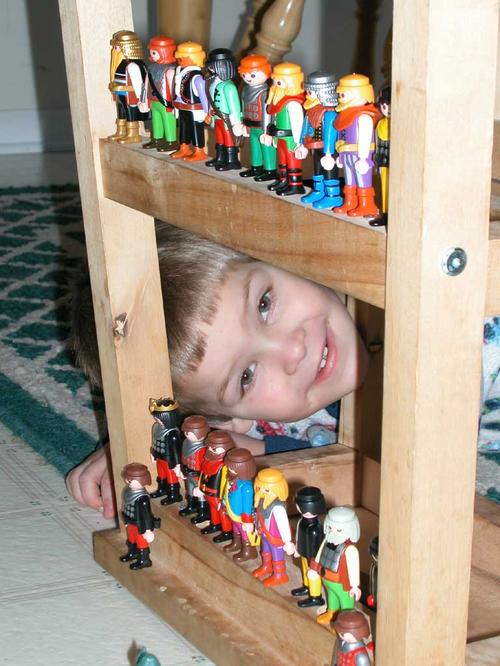 Posted by mark at
8:34 PM
|
Comments (0)