Summer Wedding Part 1
I was an usher at Barry and Theresa Laab's wedding. They had the same priest and the same photographer as her parents did over thirty years ago. I could not tell who was more nervous at the rehearsal Theresa's or her father Jimmy Spilato. ! The church was old school Catholic as evince by Mark Rogan with the Elvis has left the building sign. The group Picture is the entire St. Anne's softball team past and present. The reception was at U. W. Parkside's Union. I think that is the first time I every had a shot in the Union! . I have about 5 of these pictures some place with Siobhan and the bride.
Rich and Deb dancing I am sure they have done this at Blarney's Island a time or two! It was such a great reception!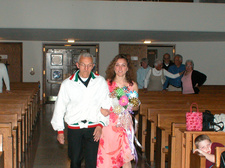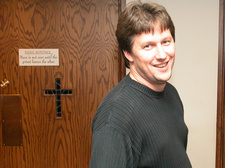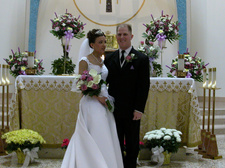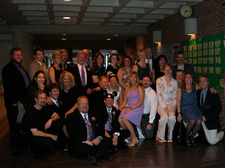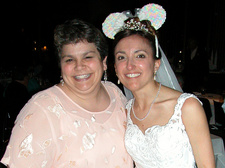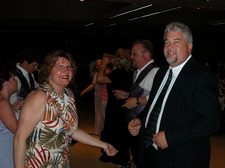 Posted by mark at June 26, 2005 9:21 PM